​3D Personnel are delighted to continue as CLG Naomh Columba main shirt sponsor for the 2023 season.
April brought with it, not just a stretch in the evenings, and the sound of lambs at play (depending on what part of the World you happen to be in), it also signalled the start of the GAA Club season for many parishes around Ireland. For the players and supporters of Naomh Columba in the parish of Glencolmcille, in Southwest Donegal, it is the start of another season, with the hopes and excitement that a new season always brings.
The GAA Championship is up and running at Inter-County level and will continue to pick up pace in the coming weeks and months. Despite this, County Leagues are underway around Ireland and these outings are still the bread and butter for many supporters and players.
​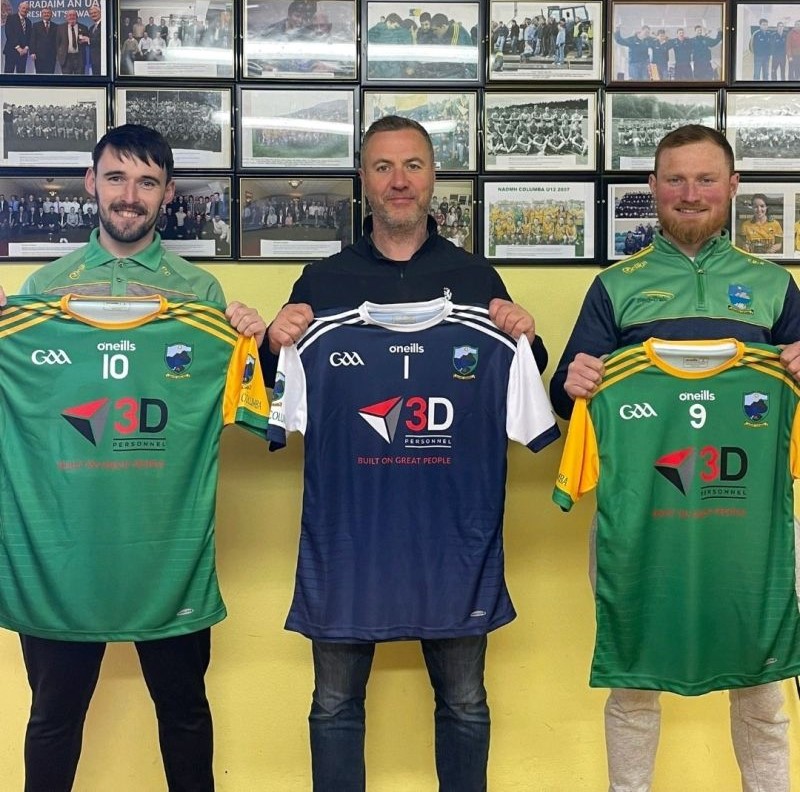 3D Personnel continue their Sponsorship of CLG Naomh Columba
CLG Naomh Columba enjoy a long-term relationship with 3D Personnel and their Managing Director, local lad Michael Byrne.
Growing up, Michael played for the Club at all levels. Michael took on the role of Club Chairperson in 2021 and has continued in this role. 3D Personnel have provided sponsorship at various levels down through the years. This season they continue as senior team and reserve team main shirt sponsors.
The 3D link runs deeper still, with no less than seven players from the senior and reserve team panels currently working at 3D Personnel. Joint senior team captains Philip Doherty and Kevin McNern are both employees and hope to lead the seniors to a successful campaign during 2023.
​
Michael had these words of encouragement for the season ahead:
It's an honour to sponsor the Naomh Columba club especially for the hard work that goes in at underage level.

From my experience, the grounding that the club gave to me and lots of people from the area, this will stand to all the children in the long run.
​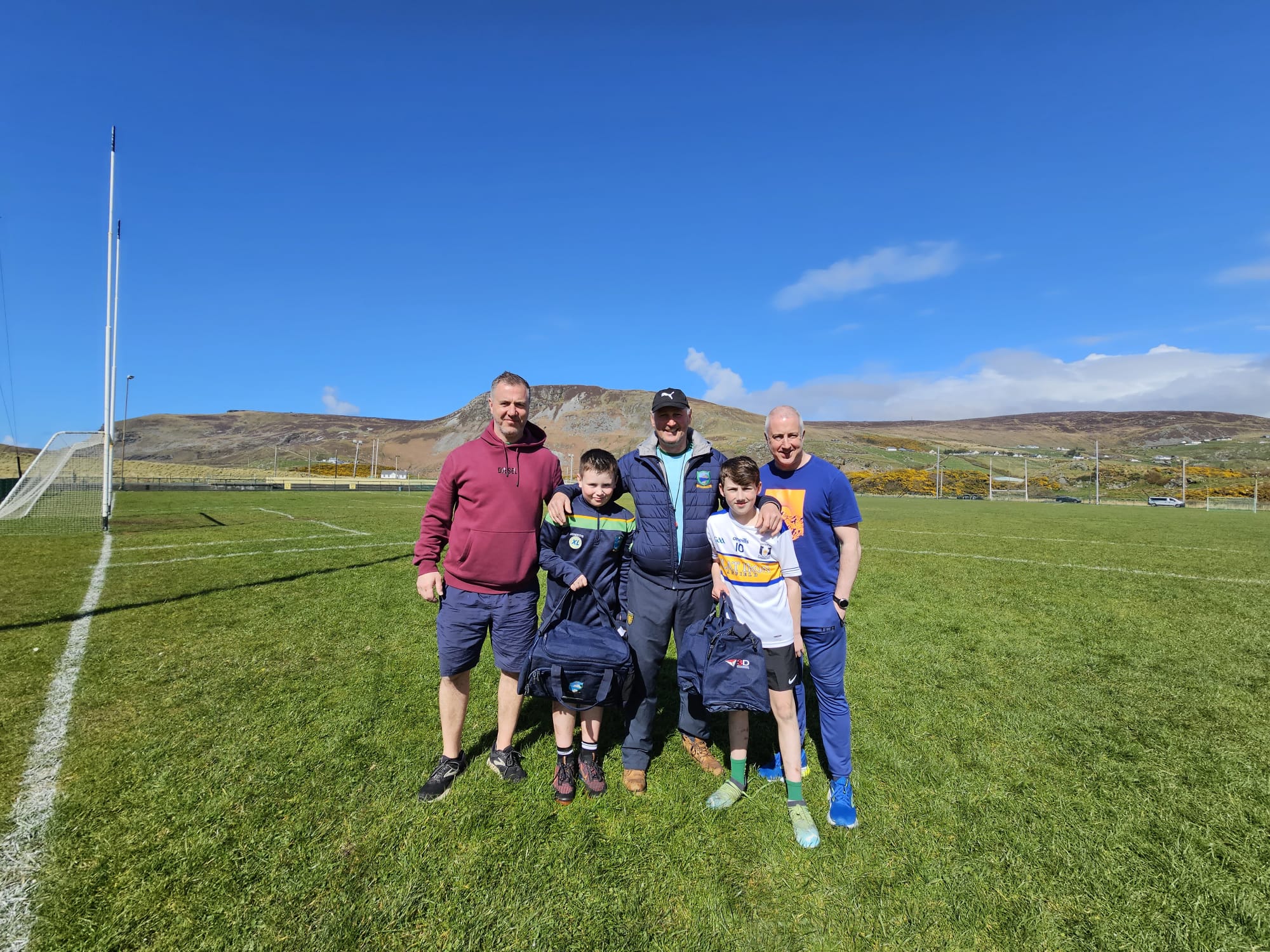 Naomh Columba Easter Camp
For many of the clubs' younger players, the Easter Camp is a great occasion for getting back into the swing of things. Learning new skills, improving techniques and above all making new friends is a big part of the Easter Camp experience. Listening to experienced coaches, learning new drills, playing football and having fun is a great way of spending a few days during the Easter school holidays.
This year's Easter Camp in Glen, which was sponsored by 3D Personnel, saw over a hundred children participating. Not only did they enjoy the experience, but each child left with a new kit bag, provided by 3D Personnel.
Attendance at the Glen Easter Camp was not limited to locals either, with participants from Dublin and Liverpool also enjoying the camp.
Cillian Byrne travelled from Dublin and had this to say about the Easter Camp:
I play with St Oliver Plunketts/Eoghan Ruadh in Dublin, but I love coming up to my Dad's home club and doing the Easter Camp. All the people on the camp are great and I have made lots of friends for years to come.
​
Speaking after the Easter Camp, Jamie Cunningham, who travelled with his family from Liverpool had this to say about his experience:
It was great to take part in the Naomh Columba Easter Camp in Glen again this year. It was good to meet up with the friends I made last year, who I still keep in touch with.

The coaching is very good, and I can practice some new things at my own Liverpool John Mitchel's club when I get back. I also got a great Naomh Columba bag sponsored by my Dad's friend at 3D. I'm already looking forward to getting back in the summer!
Jamie's Dad, Conal 'Beag' Cunningham also commented:
As a former Naomh Columba player it was great to see Jamie taking part in the clubs' Easter camp again this year. Jamie, along with his sister Cara, play and train with their club John Mitchel's in Liverpool, so it was great to hear some of the coaches complement Jamie's ability as a Gaelic footballer. It shows that the coaching we are doing in Liverpool isn't too far off.

It's also a great way for our kids to make new friends in the area when home on holiday. With Xbox and social media the kids tend to have their trips to the parish planed out before we even cross Carrick bridge. Thanks again to the club and the sponsors for hosting another successful Easter Camp!
​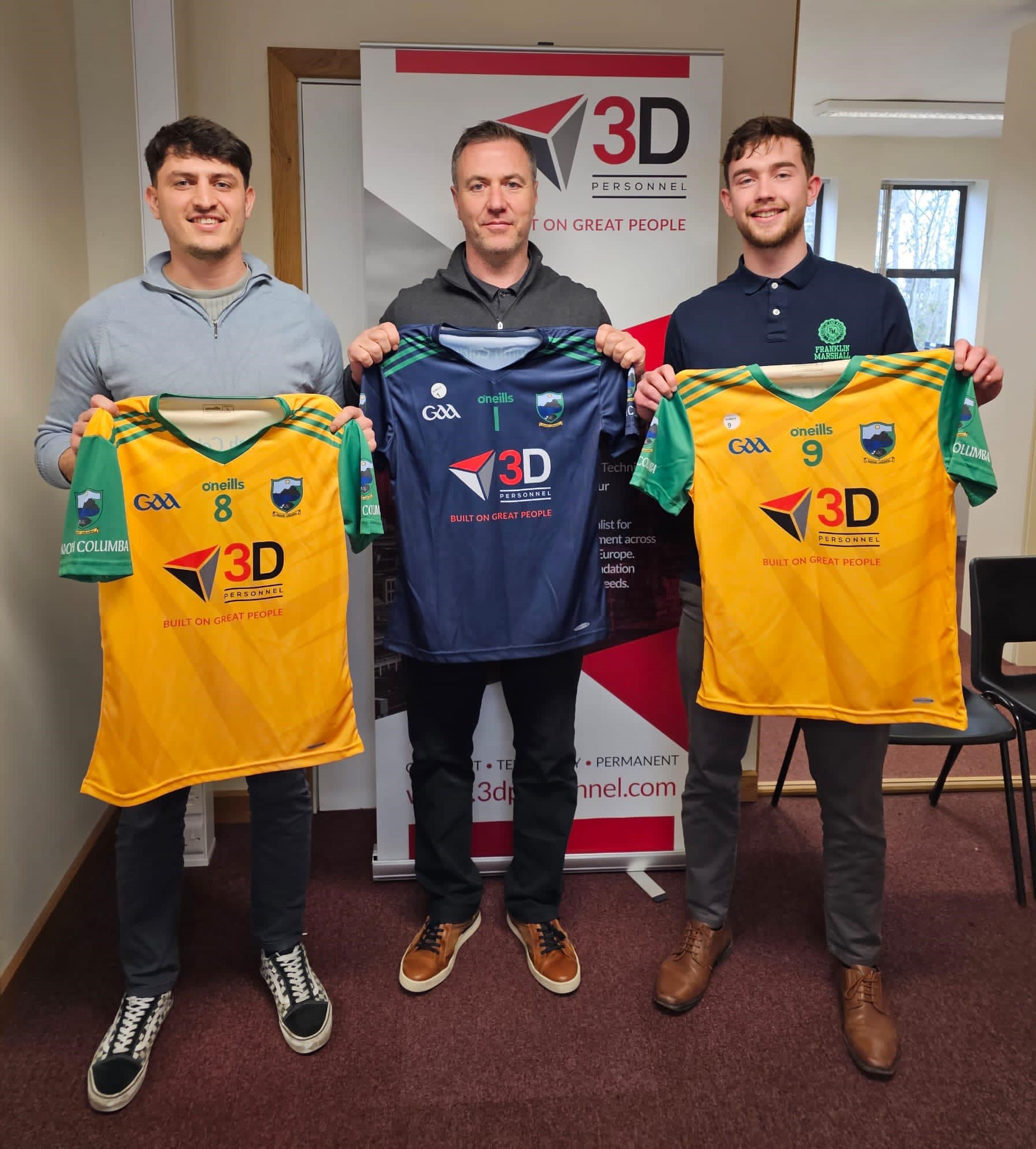 ​
For more information on the Easter Camp see the Naomh Columba Facebook post below.
​