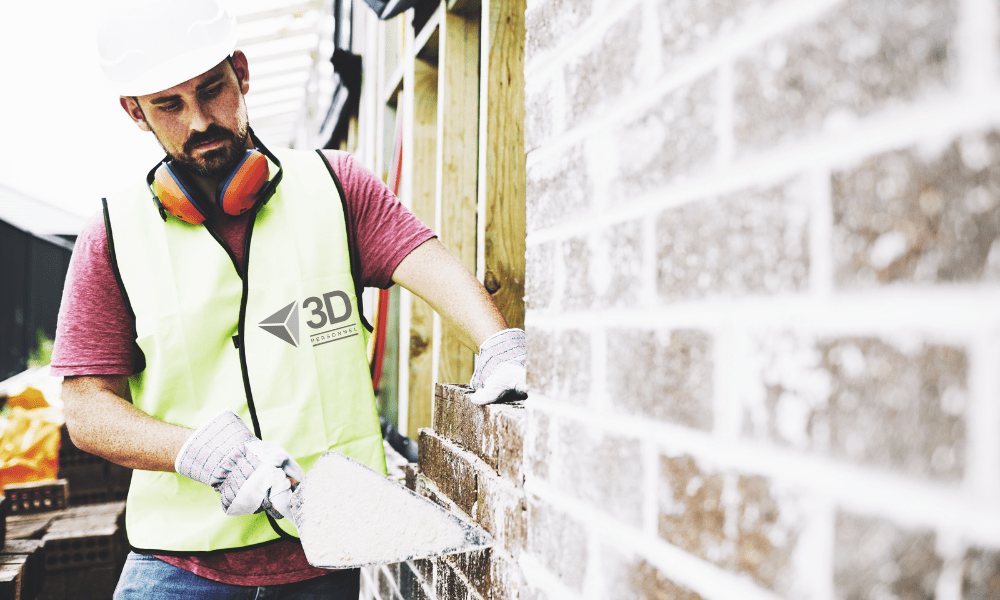 3D Personnel has been recruiting top construction industry talent for more than a decade.
It's our extensive industry knowledge and experience that positions us as the preferred Trades & Labour talent supplier for some of the leading construction organisations operating in the UK, Ireland and Europe today.
Whether you're an experienced Carpenter, Bricklayer or Machine Driver, or you're looking for your first opportunity in construction, 3D Personnel's recruitment consultants will find the right role to suit your skills and experience.
Search our up-to-date jobs database to view all of the latest Trades & Labour roles available today. ​
CONSULTANTS IN TRADES & LABOUR


Our in-depth understanding of the construction industry means our team of specialist Trades & Labour consultants are always on-hand to provide the fastest and most effective services to sites across the UK and Ireland. Our Trades & Labour team turn extensive knowledge and experience into action when it comes to placing the right people when and where they are needed the most.