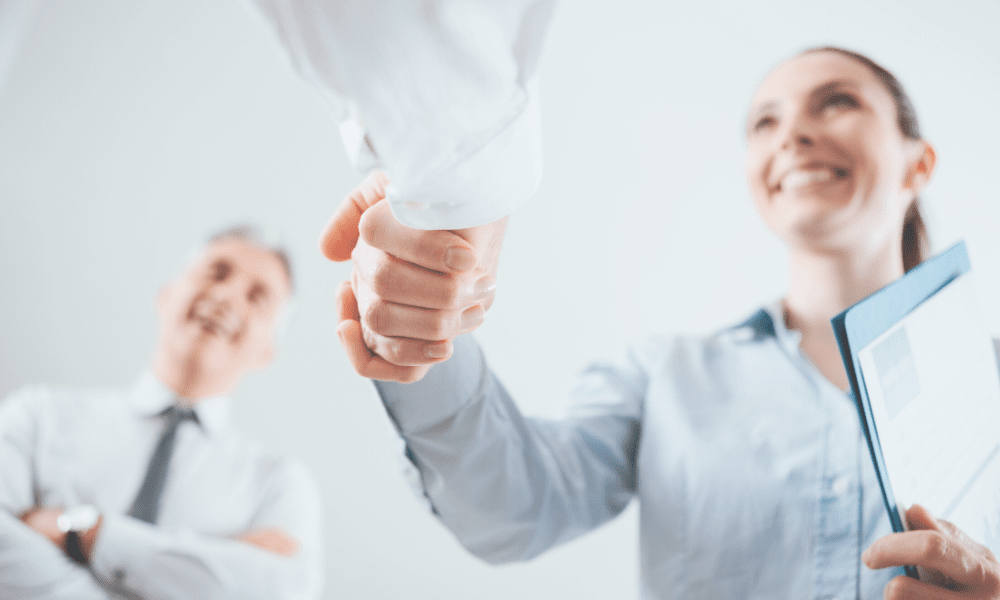 3D Multi Sector: end-to-end, expert recruitment solutions
Our thriving
Multi-Sector
team supports organisations' broader and evolving resourcing needs across Northern Ireland, ROI and Scotland.
Providing an extended recruitment service, longstanding clients include leading education providers, national retailers, logistics, FM, hospitality and property development businesses.
Our dedicated team of recruiters understand your sector inside out and offer expertise in each specific market and geographic location.
All sectors have a specialist team, each with an extensive network of connections. For each role they apply a tailored practice, procedure and approach to ensure the right permanent, fixed-term or temporary talent is sourced within that sector.
Find out more about the sectors we service and the roles we're recruiting for

Hotel Managers, Hotel Receptionists, Chefs – all grades, Banqueting and Restaurant Managers, Support staff and more.
Whether you are a company seeking staff or you are searching for a new job – this competitive industry demands the best, so we are here to make it happen.
Our team have been pairing businesses with job seekers in this industry for years across Ireland and the UK and we have worked with some of the finest hotels, restaurants and job seekers in the market.

Operations Managers, Buyers, Production Supervisors, Operators and more
For 2+ decades, our team have serviced roles in Production and Manufacturing primarily in the NW of Ireland but we do at times have clients in other locations throughout Ireland and the UK who have hiring needs.
Our long standing experience in this sector supporting some of the biggest and best known employers means we have already some of the best staff in this industry on our books.
EAs and PAs, Administrative Assistants, Receptionists, Customer Service and more
Finding the right job when you work in Admin is difficult no matter what level you are at.
Our team can help you find the better quality roles in the market. We have key clients who we know well, who we support for their admin needs at all levels for temporary and permanent roles.

Sales Managers, Sales Reps, Key Account Managers, Marketing Managers, Designers, Digital Specialists, Copywriters and more
Is there another sector which is more complex? Maybe not. How do you identify a good sales or marketing person? Is it only about the numbers or is there more to it?
And if you are a jobseeker looking for the right move, how crucial is it not to make a bad decision and leave a stable job for one that's risky? Our team are sales and marketing people by design. They know how to match not only wants and needs but personalities and so much more.

HR Directors and Business Partners, HR Managers, HR Administrators, Recruiters, Training Managers, Training Support staff and more
We work with in house HR staff and recruiters every day so understanding this sector is second nature. We really can pair the best people with the best available jobs from Director level down. We have supported some of the best known Education Providers and have been a preferred partner for more than a decade.

Finance Directors, Credit Controllers, Accountants, Purchase Ledger Clerks and more
No two businesses needs are ever the same, when it comes to recruiting finance staff – matching the right person to the job can be complex but we have done it countless times and get it right more often than not. Our team will ensure all the I's have been dotted and T's crossed when it comes to calculating your next move.

Area Managers, Store Managers, Deputy Store Managers and more
We already partner with one of Ireland and the UK's best known and largest retailers in their sector. We support many more smaller more local employers in various locations for many role types in Retail. Our staff have significant retail sector experience themselves, so can really help you on your journey.
Developers, Network Administrators, Data Analysts, Heads of IT and more
We have extensive networks and relationships with many employers of all sizes across Ireland and the UK. Every company needs IT support at some level, so the opportunities are out there and we may just have the one you are looking for.
It's true that you don't have to be an IT expert to recruit in IT. It's who you know, often not what you know and we know people!

Pharmacists all levels and more
Currently in this sector most of our recruitment is for a small number of well-known large retailers within the pharmacy sector. But whilst our client pool is small, our job pool for these clients can at time be very significant with jobs at all levels across Ireland. If we don't have a role right now – we can always reach out to our clients on your behalf if you have the right skills set.

Logistics Managers and Operators and more
Having serviced roles in this sector heavily for the last few years we have a good understanding of the jobs and hirers in the territories where we operate. Some of our clients are amongst the largest in their sectors.
Consultants in Multi-Sector