​​​Donegal legend and gentleman, Michael Murphy, last week announced his retirement as a GAA intercounty player, at the age of 33.
3D Personnel reflect on the great man's Donegal GAA career and wish him well on the next leg of his journey. We also get the thoughts of a former Donegal teammate.
​Bursting on to the intercounty scene in 2007, as an eighteen-year-old, Michael went on to captain Donegal for over a decade. Through the good days and bad, he continues to be an exemplary ambassador for Donegal and for the GAA.
​​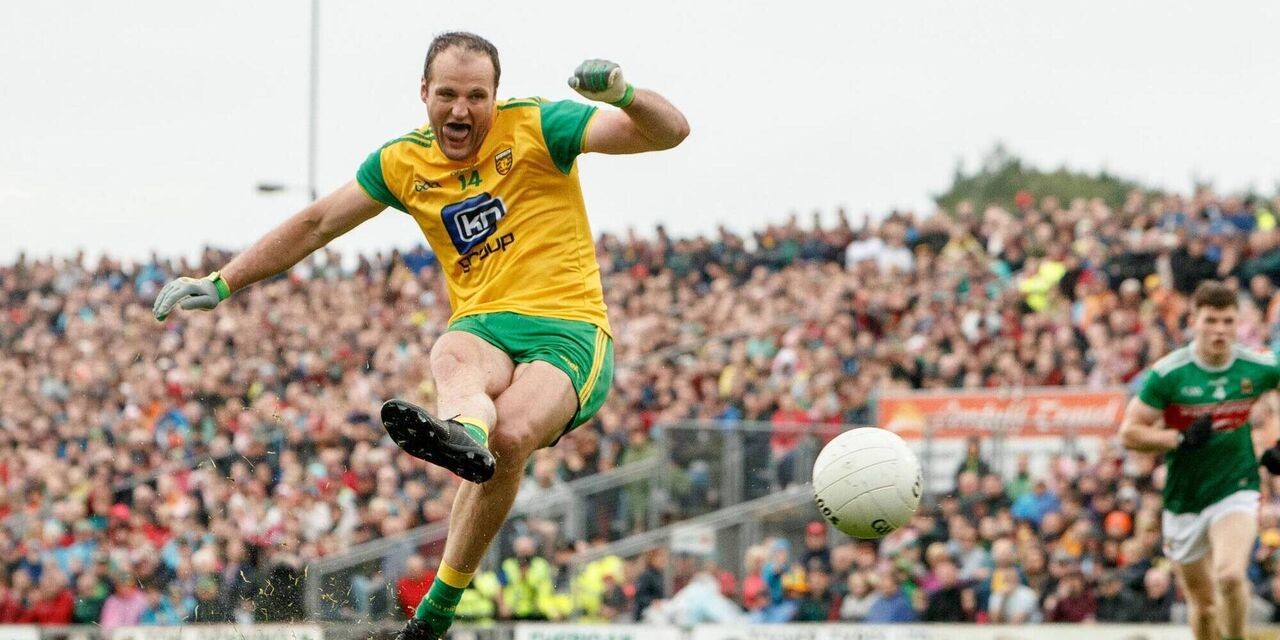 Image: Michael Murphy in full flow
​​
The Making of a GAA Legend
​​Michael Murphy always stood out on the pitch. From his earliest days, togging out for Glenswilly C.L.G., to the biggest days in Clones and Croke Park, he was the player you always looked out for, regardless of your County allegiance. And if you were out on the pitch, or running the line, then I'd imagine Michael was never far from your thoughts!
​Captaining Donegal in 2011 for the first time, Michael became the focal point in the County's drive for the Sam Maguire. And come September 2012, he was hoisting the Sam Maguire Cup skywards, on that wonderful day for all of Donegal, and its diaspora, scattered around the globe.
​And even within the frenzy of attention that followed, Michael was just Michael, the young Glenswilly lad, who just wanted to play ball, and be the best he could be.
​As we reflect on his decision to step away from a playing role with Donegal, we can unashamedly refer to Michael as a True GAA Sporting Legend. Announcing his retirement in the same week as the World prepared for, the abomination that has become the 2022 World Cup, in Donegal at least, we can reflect on the greatness of sport, and on one of its greatest ever players.
​​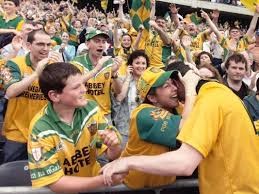 Image: Michael never stopped being a fan
​​
Giving Back
​Michael Murphy, on the pitch and off, led by example. Always available for a selfie or a chat. Michael now, through his role as head of sport in the ATU Donegal sports department, continues to impart his knowledge and passion, to the next generations of sportspeople, coming through the ranks.
​And just like the young Michael, as a fan, was inspired to give his all, by the footballers that went before him. Probably his, and his teammate's greatest achievement, will not just be the silverware won, but the generations of young athletes inspired to follow in their footsteps.
​​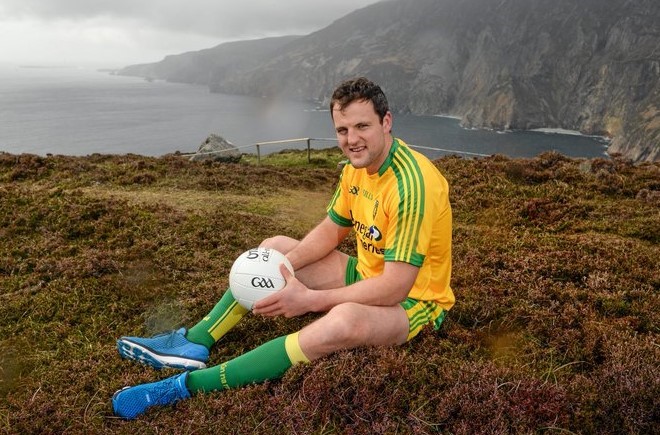 ​Image: Michael Murphy enjoying the delights of Slieve Liag
​​
3D Personnel and Donegal
​​The 3D Personnel construction recruitment company was set up in 2007, by two Donegal men.
Michael Byrne from Glenclomcille, and Damian Doherty from Letterkenny, combined their talents while working in London, to form 3D Personnel.
​Over the years, while the company expanded, to its current level of 12 offices, spread throughout the UK and Ireland, the strong connections with Donegal have always been maintained. We currently have people on our team from around the county, including from Glencolmcille, Dungloe, Killybegs, Termon and Letterkenny, working throughout our network of offices.
​Former members of the 3D team include All Ireland winning goalkeeper, Paul Durcan and current county captain Paddy McBrearty. Former Donegal manager and current Derry boss, Rory Gallagher, is an Account Manager at 3D, based in our Dublin office.
​Even though many of the roles and requirements have changed over the years, 3D Personnel is still the company of choice, for many young candidates heading off to the big smoke, from the Hills of Donegal!
​​
Tribute paid to Michael Murphy from one of the 3D Personnel team
​​Termon man, Michael Boyle, a Commercial Manager in our London office, was a goalkeeper on the Donegal team alongside Michael. He spoke about Michael's influence on his teammates.
​​Michael Murphy is for sure the greatest player I have ever seen play for Donegal.

​I can clearly remember when he joined the Donegal panel in 2007, everyone in the squad could sense that this man was going to be something special.

​Even in his early career, his drive, standards and hunger to be the best he could be was on another level. He became the leader, and no doubt he will go down as one of the greatest footballers of all time.

​I can only say how privileged I was to witness some of the things this man could do on a football pitch. He was making plays that we just never seen before and might not see again.

​Not only is he a superb footballer, he is a real top fella, humble, genuine and an unbelievable ambassador for Donegal.

​I just want to congratulate Michael on an unbelievable career and wish him all the best for the future.

​He lifted the whole county and brought life to the hills of Donegal; we should be forever grateful for that.
​​
Enjoy the next stage of your life, Michael
​​Michael Murphy now moves onto a new stage of life. Having given so much of his life, up to this point, over to the Donegal cause, we hope he gets the time and space to enjoy this next phase of his life.
​So, from all the team at 3D Personnel,
'Thanks for all of the incredible days, and moments, along the way'.
​Tír Chonaill Abú!
​​