A market-leading
​
construction employment agency
3D Personnel operates across the UK, Ireland and Europe, supplying the right Trades & Labour, Professional & Technical and Multi-Sector talent to our clients. We also offer a range of one stop, on-site Specialist Contracting Services.
Founded in 2007, family-owned and run, what's been fundamental to our ongoing growth in construction recruitment services is a steadfast focus on building meaningful, long-term relationships with clients and candidates. Placing the best people in a range of temporary, fixed-term and permanent roles, our expanding international presence includes 14 busy offices across the UK, Ireland and Europe.
You can find us in Southampton, London, Birmingham, Bristol, Colchester, Exeter and Liverpool
and in Ireland in Dublin, Cork, Galway, Donegal, Derry and Belfast and in Wroclaw in Poland
​
​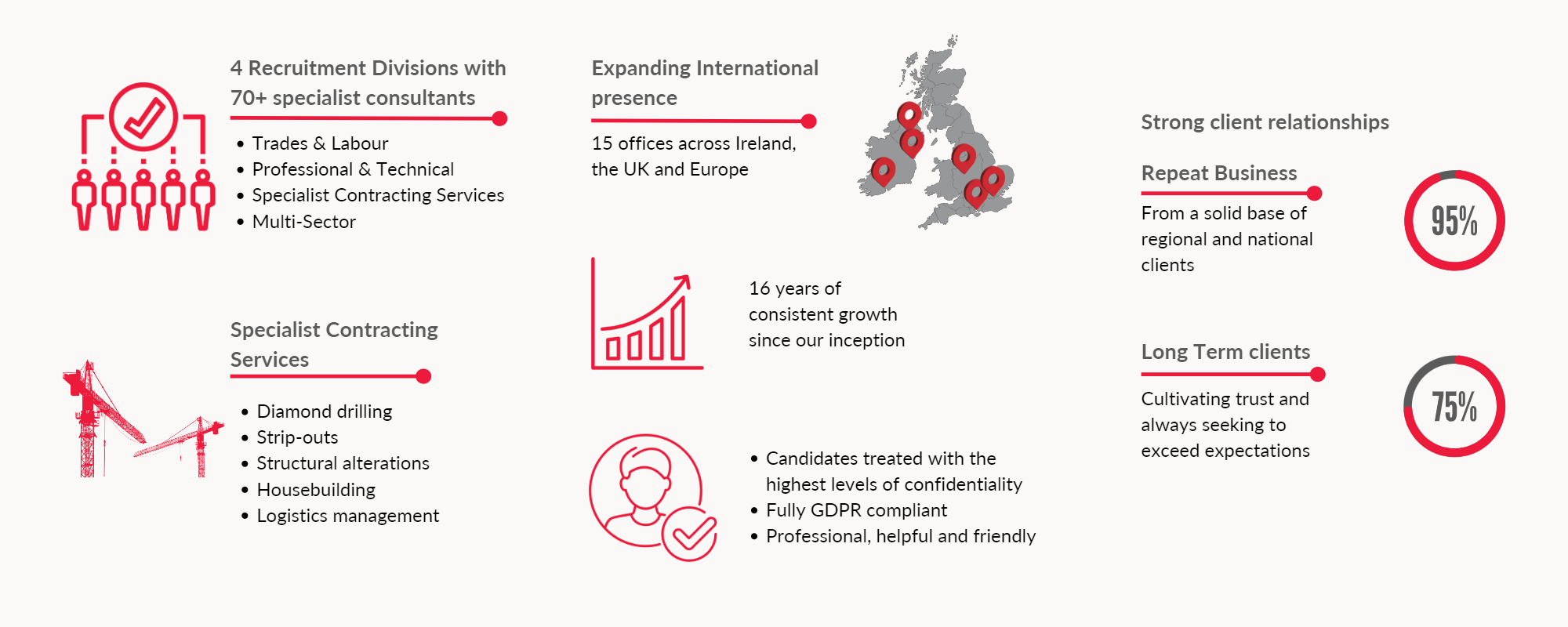 ​
Our Values
We believe 3D Personnel's values are what make us distinctive and memorable.
Honesty, integrity, trust, a respect for candidates and clients, and a commitment to keep improving our service form the qualities that underpin our performance as a market-leading construction recruitment agency. We take pride in showing each client that by collaborating in genuine partnership, we can fulfil our ambitions together.
​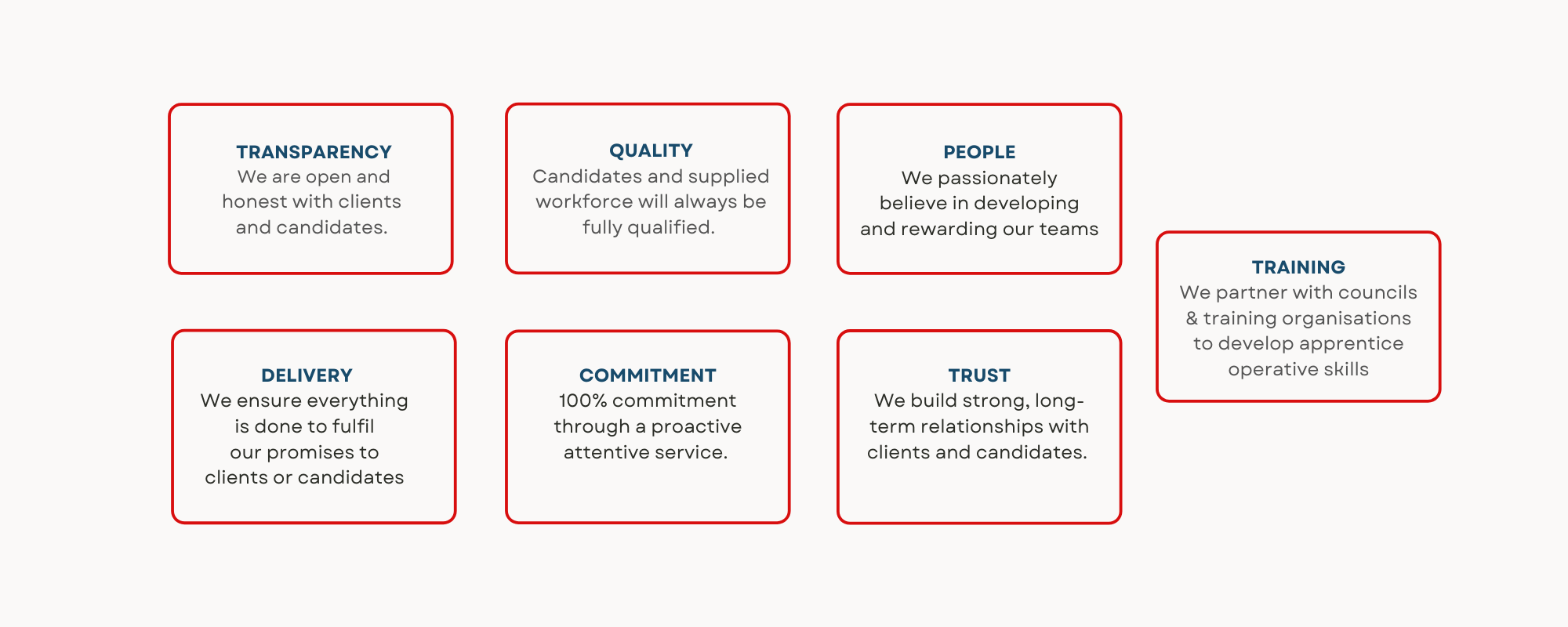 ​
Our Growth Story
From our company founding to establishing 14 offices across the UK, Ireland and Europe, we've grown into one of the leading employment agencies in construction, and beyond. This success has been borne out of an unwavering commitment to deliver on our promises and supply the right candidates for the right job, at the right time.
The unprecedented challenges of recent years have only pushed us harder to keep raising our game, remain agile and produce creative solutions that exceed expectations. We're incredibly proud of our talented workforce and excited for what the future holds, in continuing to expand growth across the 3D Personnel Group.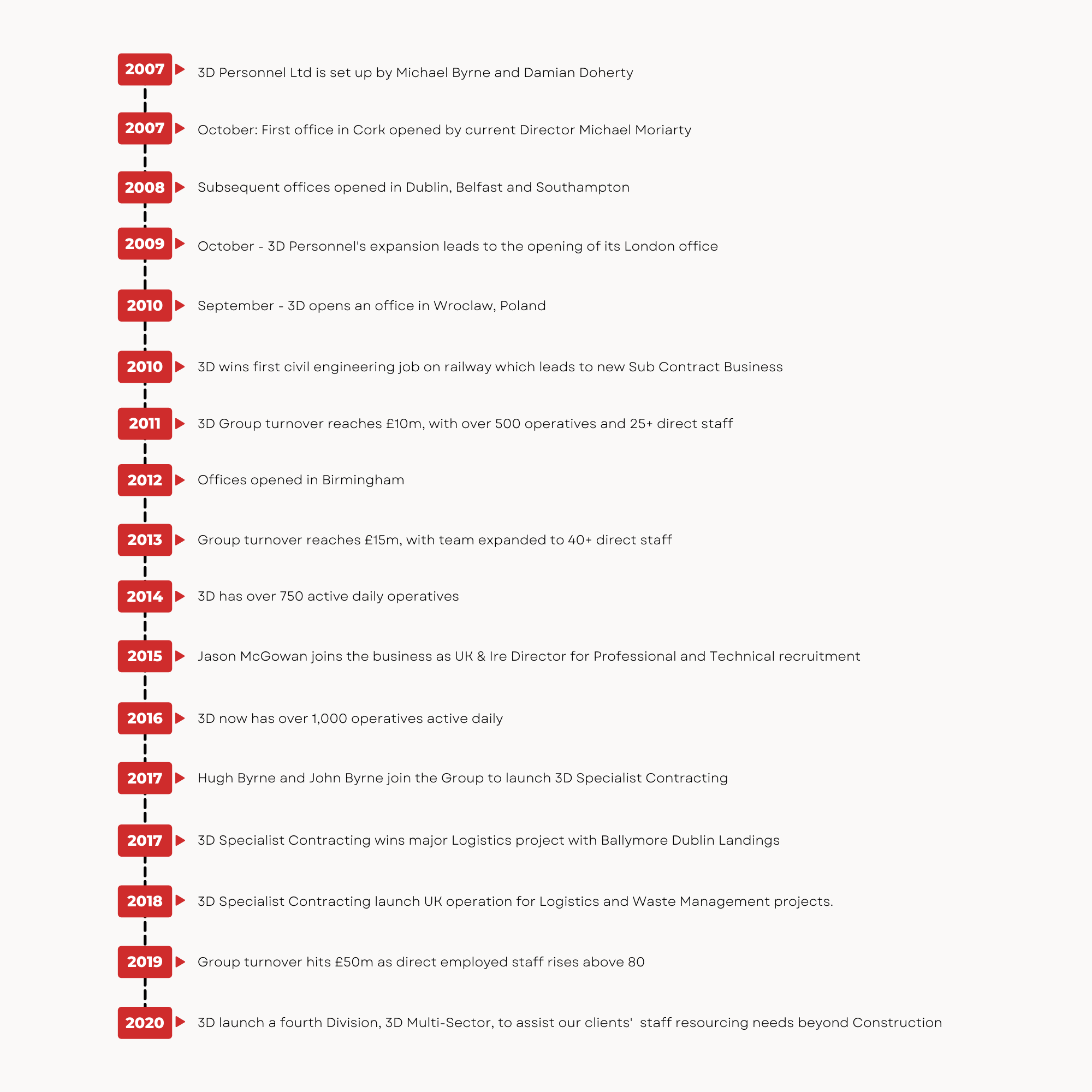 ​
Why Choose 3D Personnel?
Second-to-none market expertise

Personal, flexible and attentive service

A top tier construction employment agency with hands-on owners and teams with multifaceted skill sets

100% commitment to deliver on our promises

A quality service placing the right candidate with the right client

​Full GDPR compliance; candidate data protected with the utmost confidentiality

Proactive assessments to efficiently forecast your next-stage recruitment needs

Reliably available 24/7

Transparent, open book policy
​
Get To Know Us
With our extensive networks, our highly driven team of expert consultants is committed to supply you top tier talent across all our specialist sectors.
We are justifiably proud of our reputation for applying unrivalled market knowledge and professionalism to all our recruitment and contracting services. It speaks volumes that so many of our founding clients continue to choose working with us.
Meet Our Team
Meet Our Consultants
​

Join Our Team
We recruit the most passionate and knowledgeable recruitment consultants and understand the value of great people. That's why we seek driven candidates who reflect our values and thrive in a stimulating, challenging yet always positive environment. We offer extensive training, a range of motivating rewards and incentives and take great pride in enabling everyone's ongoing growth and development.
Find out why 3D Personnel is the right place to develop the next stage of your recruitment career.

Accreditations
Whether you're a client wanting to fill a temporary role or a candidate seeking your next career move, 3D Personnel have the right construction credentials and accreditations that underpin our capabilities, expertise and experience.
Giving you the confidence to engage with us, and deliver on your objectives.
​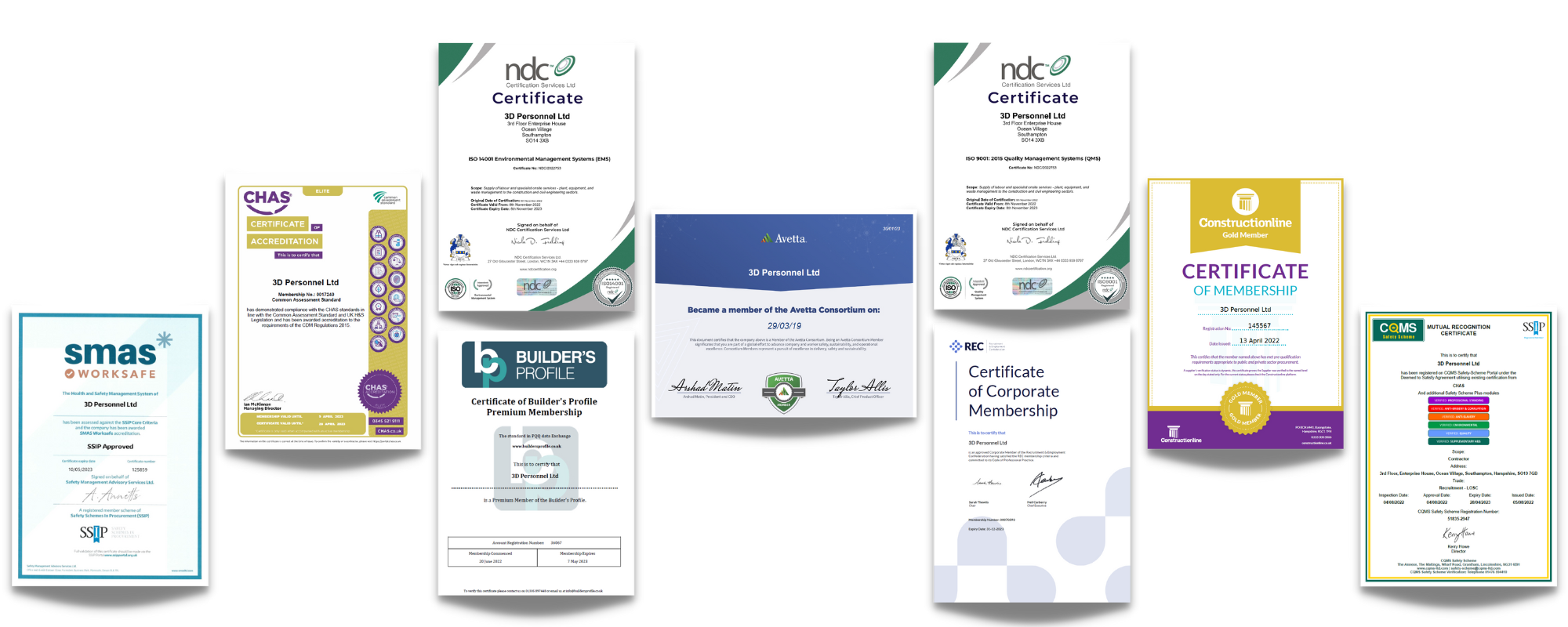 ​
​