Prague-based energy group EPH has commissioned a study looking at the prospects for a data center at Kilroot, the site of Northern Ireland's last coal-fired power station.
EPH has commissioned a site study to examine the feasibility of a data center, as part of a plan to regenerate the site as the coal-fired plant is due to close down in 2023/2024. EPH has proposed a £600 million ($748m) Energy Park on the site which will also include a new gas pipeline, solar farm, hydrogen energy plant, and an existing battery storage array.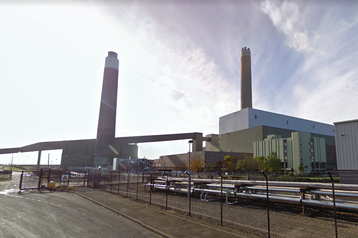 Important step
The feasibility study is an "important step" in the regeneration of the site, according to the Carrick Times.
The Kilroot plant opened in 1982 and generates 560MW from coal and oil, as well as 141MW from gas. At one time it produced one third of Northern Ireland's electricity, and now contributes energy into the joint grid of Northern Ireland and Ireland. However, the plant - one of Antrim's largest employers - was threatened with closure when decarbonization targets demand the closure of coal generation on the site.
EPH bought the plant from long-term owner AES, and published its Energy Park plans in 2020.
The data center study has been commissioned from TechRE, a data center consultancy with experience across the UK, including involvement in Simec Atlantic's conversion of the 220MW Uskmouth coal power plant in Wales to biomass and a data center aimed at hyperscale tenants. TechRE also prepared a list of potential data center sites in Scotland for a government promotion campaign.
As well as the data center, EPH has included plans for a solar farm, and a hydrogen energy plant. The site already has a 10MW, half-hour duration battery array, which EPH hopes to expand ten-fold, to 100MW.
This article was first seen on:- Data center proposed for Kilroot Power Station, Northern Ireland - DCD (datacenterdynamics.com)