​3D Personnel are delighted to announce our Employee of the Month awardees for September. The three recipients have kept the 3D flag flying out on site, during all weathers, leading by example while getting the job done. Congratulations to you all.
The chosen three are, in no particular order:
Dave McMullan representing our Southampton office

Mark Abbey representing our Irish offices

Fikre Tewolde representing our London office
Our monthly awards are an opportunity to focus on our core team members working on sites and projects throughout the UK and Ireland. We thank them all for their dedication and hard work.
​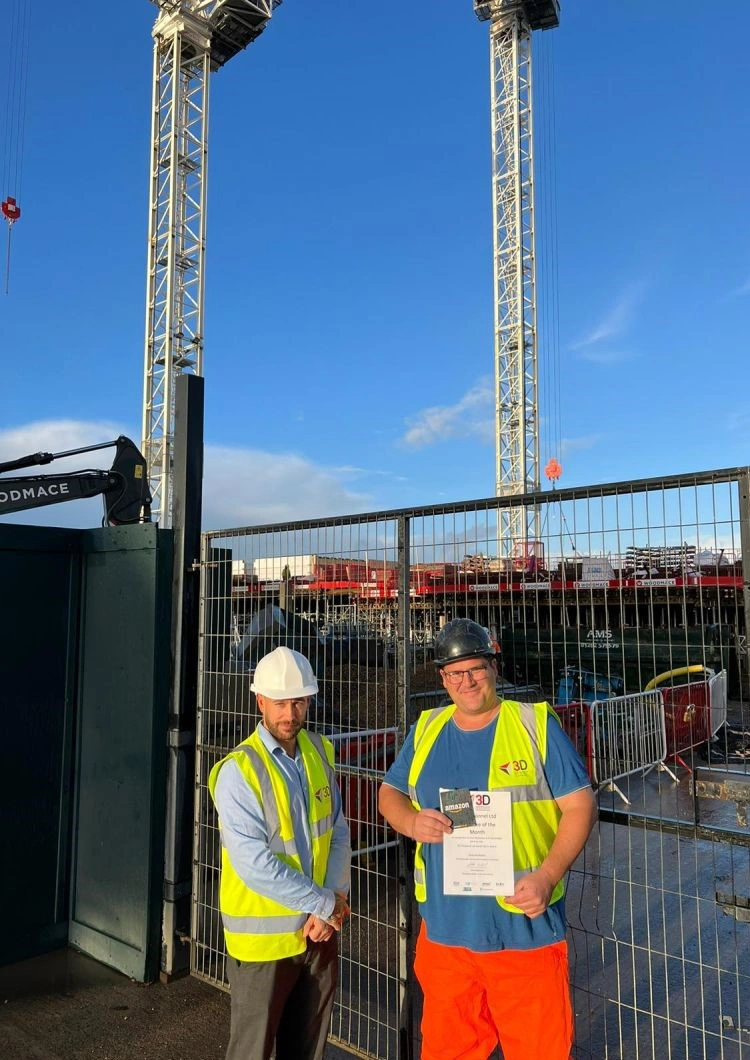 Dave representing our Southampton office
David McMullan has worked as a Traffic Marshall for 3D Personnel on London Land Group's high rise development, The Waterfront, since the start of construction works at West Quay Harbour in Poole.
Dave is a key figure on site where he coordinates labourers and the other Traffic Marshall's. He is a great advert for 3D Personnel, where he is always on time and gets great feedback from the site team. Dave's fantastic feedback should see him continue on the project until the site is completed in a few years' time.
Dave is pictured above with Scott Johnson (on the left), who is one of 3D's great team of Commercial Managers based in our Southampton office.
Connor McKiernan, Civils & Infrastructure Manager commented:
Dave has a great work ethic and excellent reliability, and his dedication makes him a great recipient of our employee of the month award.
Great job Dave - 👏
​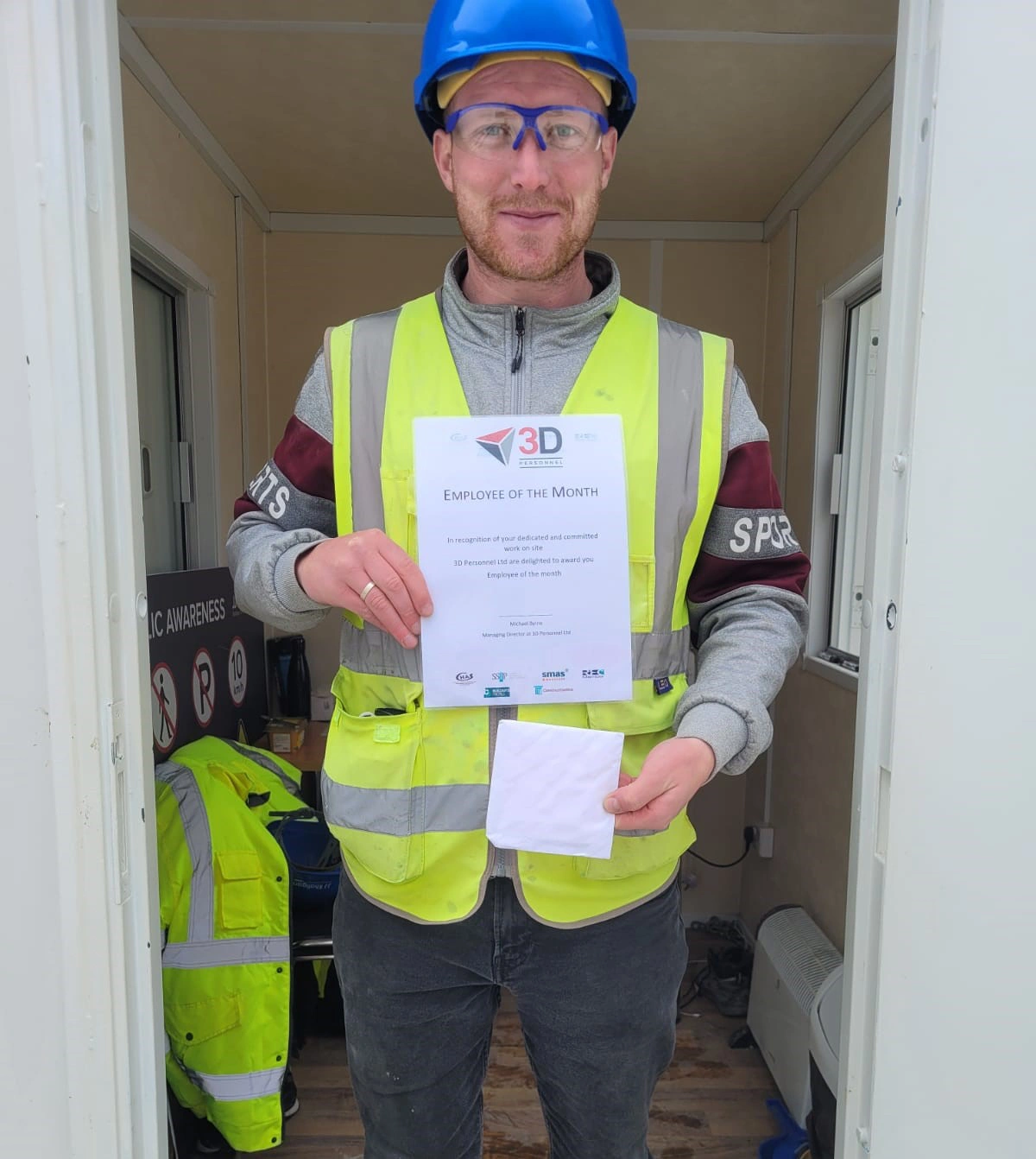 Mark representing our Irish offices
Mark Abbey has worked for 3D Personnel for two years now on various sites, including both residential and commercial jobs. He is currently working on a large housing development in South Dublin, where he has been based for the past nine months.
Speaking about Mark's impact since joining up with 3D, Labour Manager, Philip Doherty had this to say:
Mark has been a superb addition to our team here at 3D Personnel, showing great leadership and reliability qualities since joining us. Mark is usually the first man on the job and last person to leave it on a daily basis. He heeds our call, or our clients call at the drop of a hat and would be the first person we can rely on to help us out.

We would like to take this chance to thank Mark for his continued hard work and perseverance onsite with 3D and our clients.
Well done Mark 👏🏻
​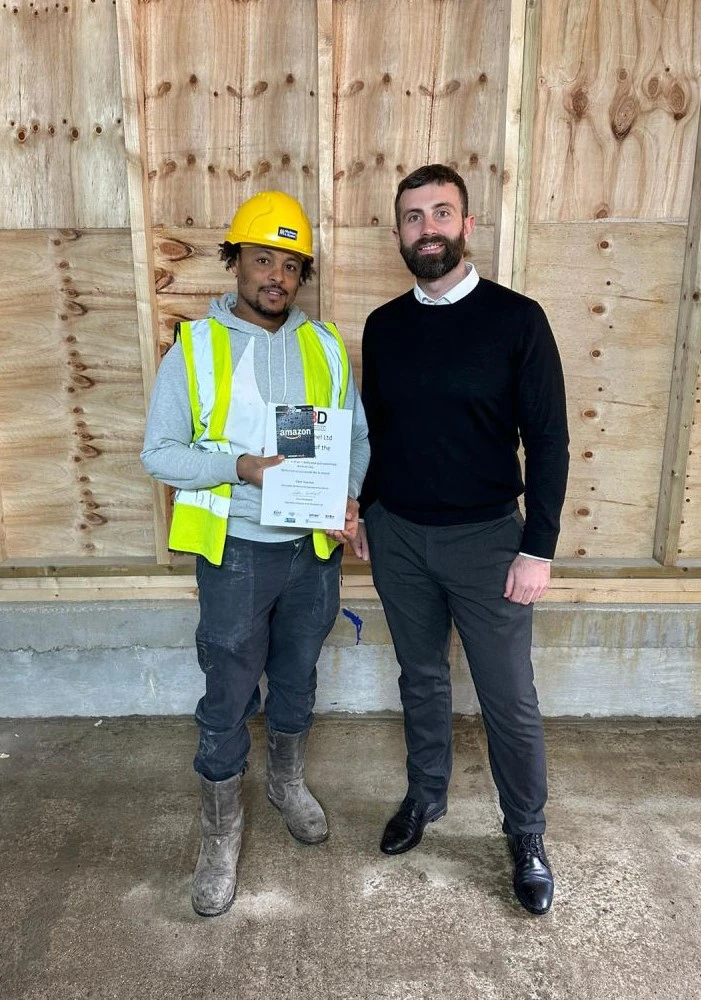 Fikre representing our London office
Fikre Tewolde has worked as a Labourer for 3D Personnel on McAleer & Rushe's large residential development at Mount Pleasant in London since November last year. The project is a landmark development on the site of the old iconic Royal Mail Sorting Office in Farringdon and is currently well into phase 3 of 4.
On a high profile job like this Fikre stands out for his reliability, hard work, excellent team ethos and job dedication, which makes him a perfect example of why 3D Personnel acknowledge their workers with the Employee of the Month awards.
Fikre is pictured with Michael Boyle (right) who is one of the 3D Personnel great team of Commercial Managers based in our London office 📸
On nominating Fikre for this month's employee of the month award, Michael had this to say:
Fikre is a great guy to have on site, who goes above and beyond on a daily basis to support the site on this exciting project - he is a great advert for 3D, and well deserving of the 3D employee of the month.
Congratulations Fikre - 👏
​