An exciting new development beside the Ocean Terminal complex in Leith, Edinburgh, Scotland, means we have jobs to fill with immediate starts available. This development of three apartment blocks is located beside the Ocean Terminal complex in Edinburgh's Leith waterfront area.
The Ocean Terminal complex is home to one of Britain's top tourist attractions, the Royal Yacht Britannia, is in close proximity to golf courses and a short journey to the historic centre of Edinburgh. Once complete, residents will have the Ocean Terminal Shopping Mall on their doorstep, complete with VUE Cinema and all the shopping and casual dining one could ask for.
​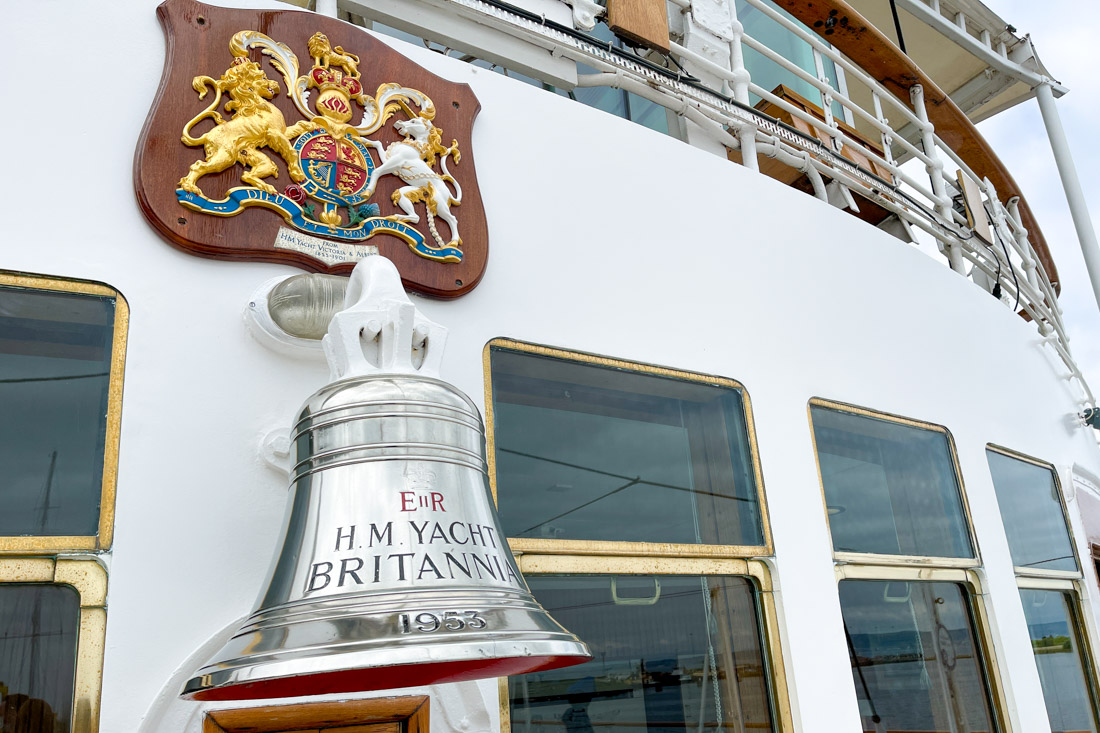 Construction Jobs beside Leith's Ocean Terminal
3D Personnel are delighted to be involved with this project and we urgently require operatives for a number of jobs in Leith. These jobs come with long-term contracts of up to two years, are located in the easily accessible area of Leith and many are available for immediate starts.
If you have a background in construction work and are looking for a new opportunity, then please get in touch with our team in Edinburgh.
Similarly, if you are considering a move to Scotland, then why not have a closer look at Edinburgh with all the attractions it has to offer.
​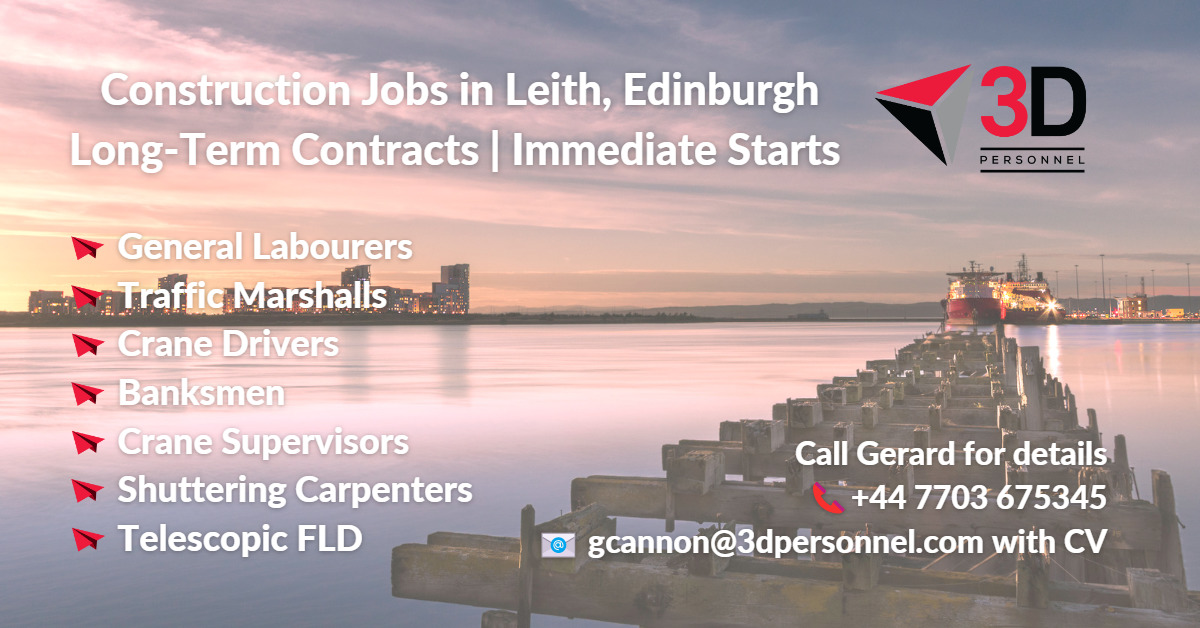 Construction Jobs in Leigh
The following construction roles are available with immediate starts for the right candidates
General Labourers

Traffic Marshalls

Crane Drivers

Crane Supervisors

Shuttering Carpenters

Telescopic FLD
Various other jobs will need to be filled in the coming months at the Ocean Terminal site in Leith.
Regardless of your skill set please reach out to our team for a chat. With the current mixed economic outlook, the benefits of long-term work at a fixed location shouldn't be overlooked.
​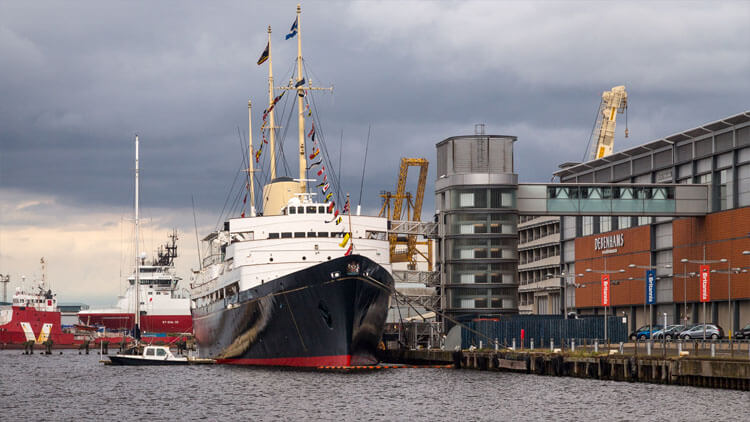 Get in touch about our Jobs in Leith
For more details about the jobs on offer in Leith and the project itself, please call Gerard Cannon on +44 7703 675345 for a chat, or email him at gcannon@3dpersonnel.com and include a copy of your CV if possible.
​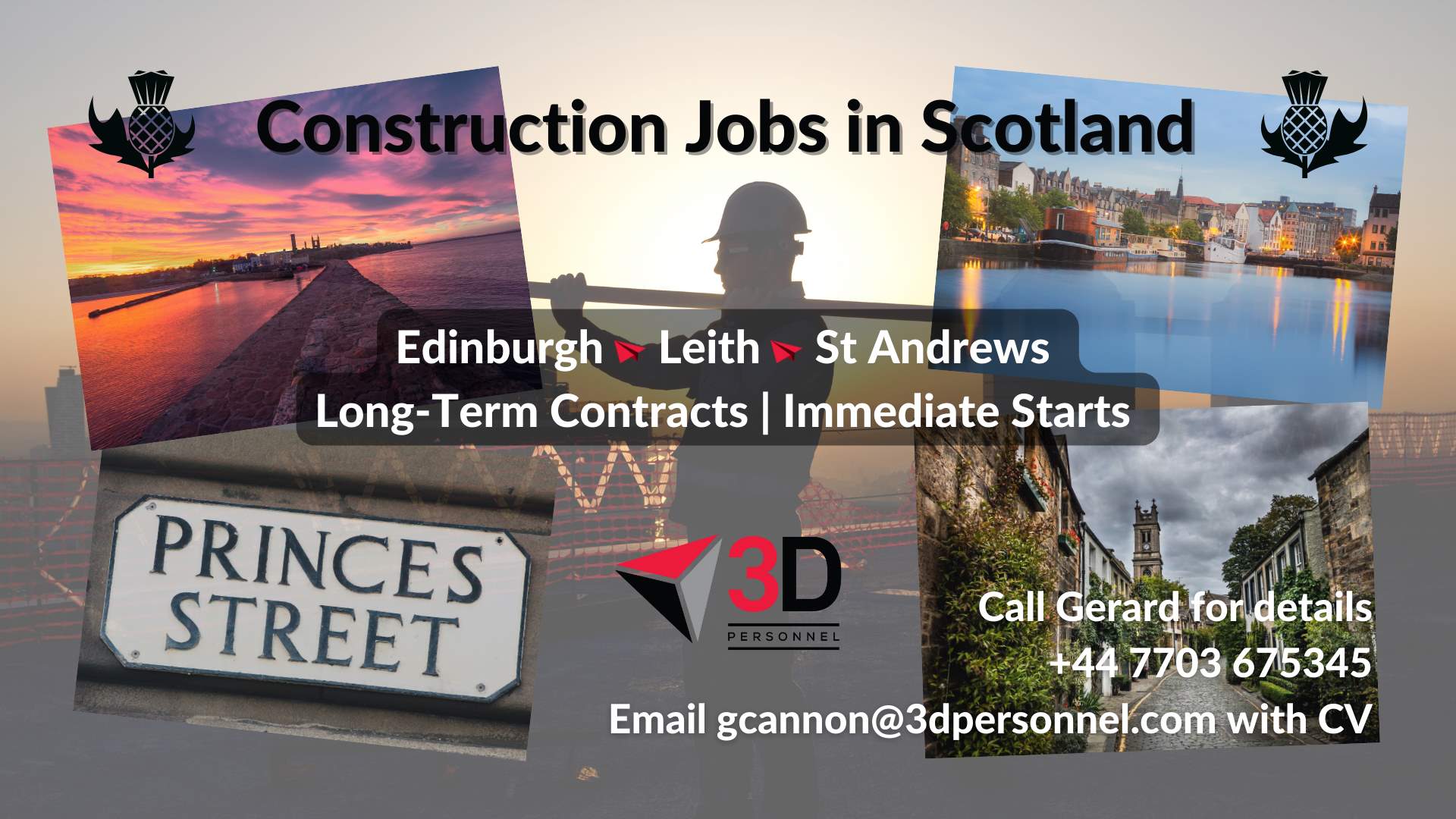 New Construction Projects in Scotland
3D Personnel have a varied selection of construction jobs available throughout Scotland. As one of the UK & Ireland's leading construction recruitment agencies, we supply organisations with Trades & Labour and Professional & Technical talent. We are delighted to have new construction projects coming on stream around Scotland. Talk to Gerard or one of our team to learn more about our current Scottish projects.
St Andrews - Former RAF Base in Leuchars, Fife | General Labourers and other roles needed for immediate starts

Princes Street - Edinburgh | Demolition workers required for immediate starts
​For more information on what qualifications you will need to work in construction jobs in the UK, or Ireland have a read of our 3D Guide