​3D Personnel are delighted to celebrate our Employee of the Month awardees for March. This month's recipients have kept the 3D flag flying out on site, in all weathers, leading by example while getting the job done. Congratulations to you all.
The chosen three are, in no particular order:
Val Sheehan representing our Dublin office

Maurice Modeste representing our London office

Karl Foster representing our Southampton office
Our monthly awards are an opportunity to focus on our core team members working on sites and projects throughout the UK and Ireland. We thank them all for their dedication and hard work.
​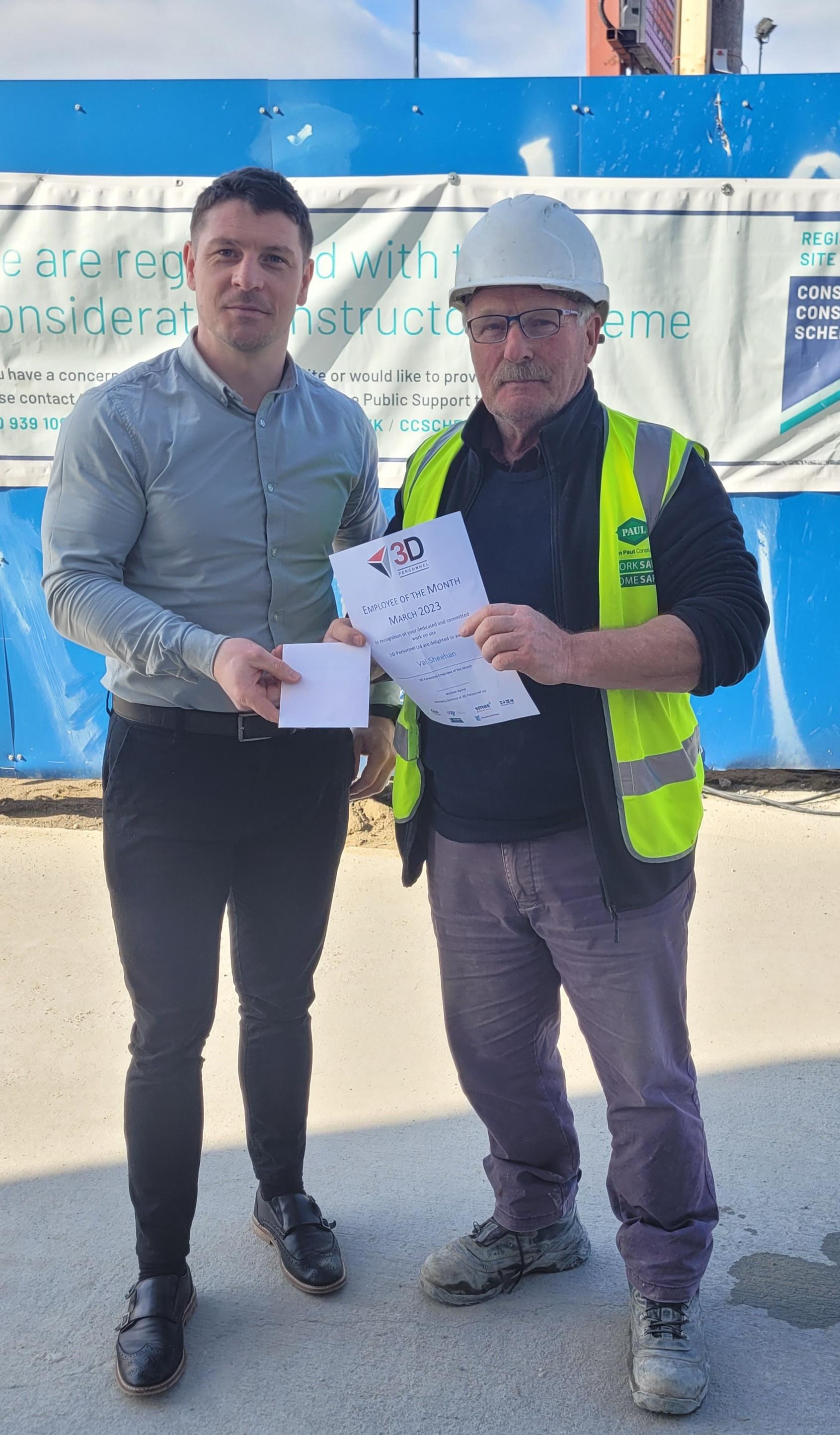 Val Sheehan representing our Dublin office
Val Sheehan was an easy selection to make for our March Employee of the Month award. Hardworking, consistent and a true professional, Val goes that extra mile for our clients. Popular with colleagues and always in demand, he is a great ambassador for 3D Personnel.
Val has worked on many of our high-profile sites as a teleporter driver & banksman, including Sandyford Central, Microsoft, Intel, and most recently at Stillorgan SLK.
Our Director Brian Curran had this to say about Val -
Val is a great operator to have on site. His work is consistent, of a high standard and he often gets praised by our clients. We look forward to continuing our great relationship with Val.
​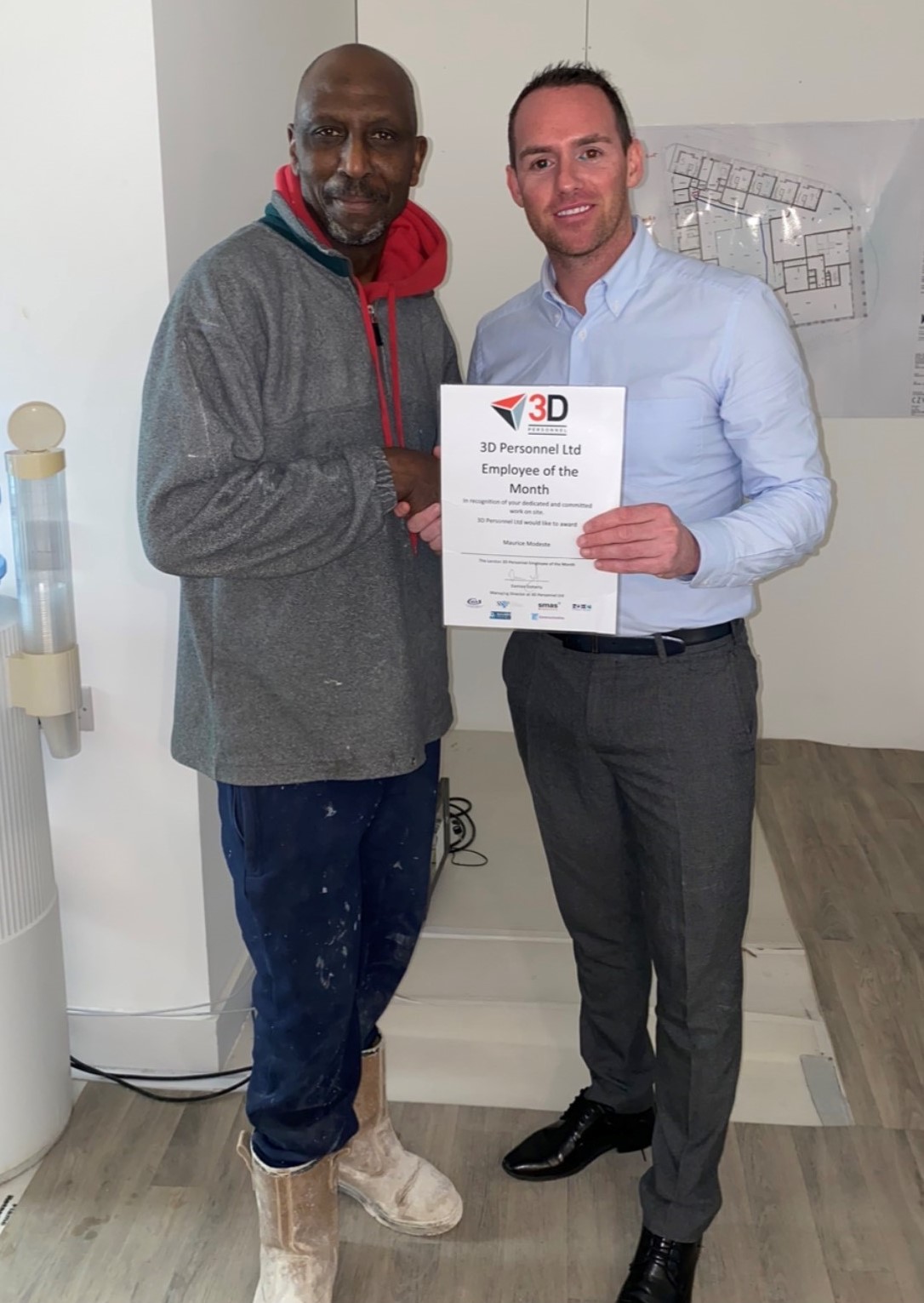 Maurice Modeste representing our London office
Embodying everything that 3D stands for, Maurice goes above and beyond for our clients on site. As new client projects are launched Maurice is consistently in demand.
On time, professional and hardworking, Maurice has worked on some of our most high profile sites and client projects including Islington, Barking, Hammersmith and most recently in Holborn.
3D Personnel's Sales Director Ciaran Greene presented Maurice with his recognition award on site and echoed our appreciation personally.
Ciaran had this to say about Maurice -
Maurice started working for 3D a week after I did in 2014 and has been in demand ever since with our clients. We hope he continues with us for many years to come.
​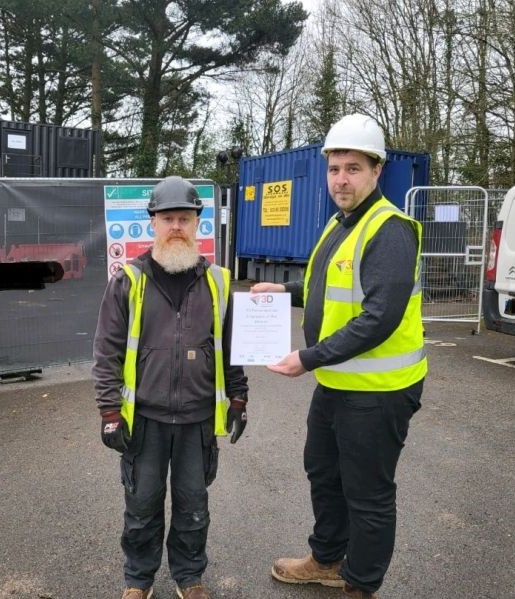 Karl Foster representing our Southampton office
Karl has been working for 3D Personnel for several years now and on his most recent project he has progressed from a hands-on tradesperson to a working supervisor, where he uses his experience to help drive forward the project. He also sets the bar extremely high in his professional approach to his work and excellent reliability.
UK Operations Director Steve Woodward commented –
This month we had a standout candidate who was nominated by his whole site management team for going above and beyond on site.
This kind of dedication and commitment by Karl was too good not be rewarded, so Doz Berntsen headed to site to thank Karl personally and award him with the Southampton office award for Employee of The Month.
​
Well done again to all three awardees. Keep up the great work and thank you for being an inspiration to others.