​We are delighted to welcome our new digital marketer, Michael Cunningham to the team at 3D Personnel. Michael joins our experienced team of recruitment professionals and support staff, spread throughout our expansive network of offices in the UK and Ireland. Michael will be based in our newest office, in Carrick in southwest Donegal.
Michael hails from the locality, but only returned to live in the area in the last few years, having lived and worked around Ireland, Germany and most recently Portugal. With a background in hotel management and hospitality, he has transitioned to ICT and a digital marketing specialisation, since his return to Ireland. He previously worked as a digital marketer with the Digigrow Marketing Agency in Dublin.
He is currently enjoying life back in his home area. Michael comments:
We are loving being back in Donegal, after many years living abroad. Swapping the Algarve sunshine, for the frequent mists and drizzle, of a new life in the shadow of Slieve Liag, has been strange, but rewarding. We have been savouring the experience of living in a 150-year-old thatched cottage, on the side of Slieve Liag.

​I am delighted to have the opportunity of developing this digital marketer role within 3D Personnel. I hope to oversee the ongoing strong growth of the 3D Personnel brand, while also highlighting the many great social collaborations being undertaken, and the support offered to communities and sporting organisations, by 3D Personnel.
Michael is a keen sports fan, mentioning Finn Harps, Portimonense SC and Stoke City, while closer to home, Naomh Columba and the Donegal GAA team. His family, the 'Beags' are also well known in GAA and Construction circles.
​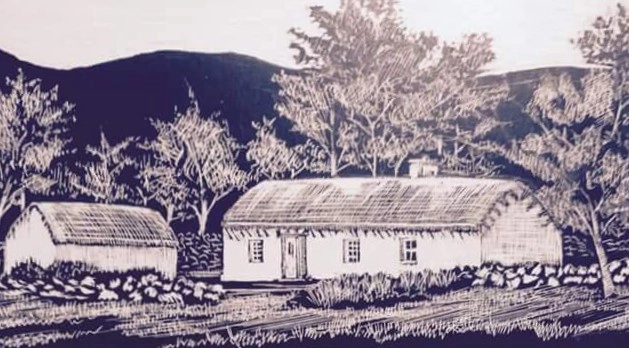 Welcoming him to the 3D team Managing Director and fellow parish man, Michael Byrne said:
I would have personally known Michael though his family and local GAA connections. 3D as a company have always found that "better the devil you know" has served the company well through the ages, with a vast majority of staff throughout all our offices coming from Donegal and already having connections to the company.

Michael brings not just Marketing experience but a good business background and understanding of our business needs. To have Michael and our backroom office in Donegal also helps breathe new life back into a formerly derelict property and help in a small way to regenerate the village of Carrick.
​