A wonderful resource in the ongoing battle to improve on mental health within the construction industry is the Solent Mind organisation.
Based in Hampshire and offering a safe space for those in need of advice, or support when dealing with mental health problems. Also creating bespoke training programs for organisations and businesses to help them better support their people through difficult times.
Through courses like 'Let's Talk - Building the Conversation' and other programs focused on the construction industry, Solent Mind is an important partner in the fight to improve on the Nations mental health.
​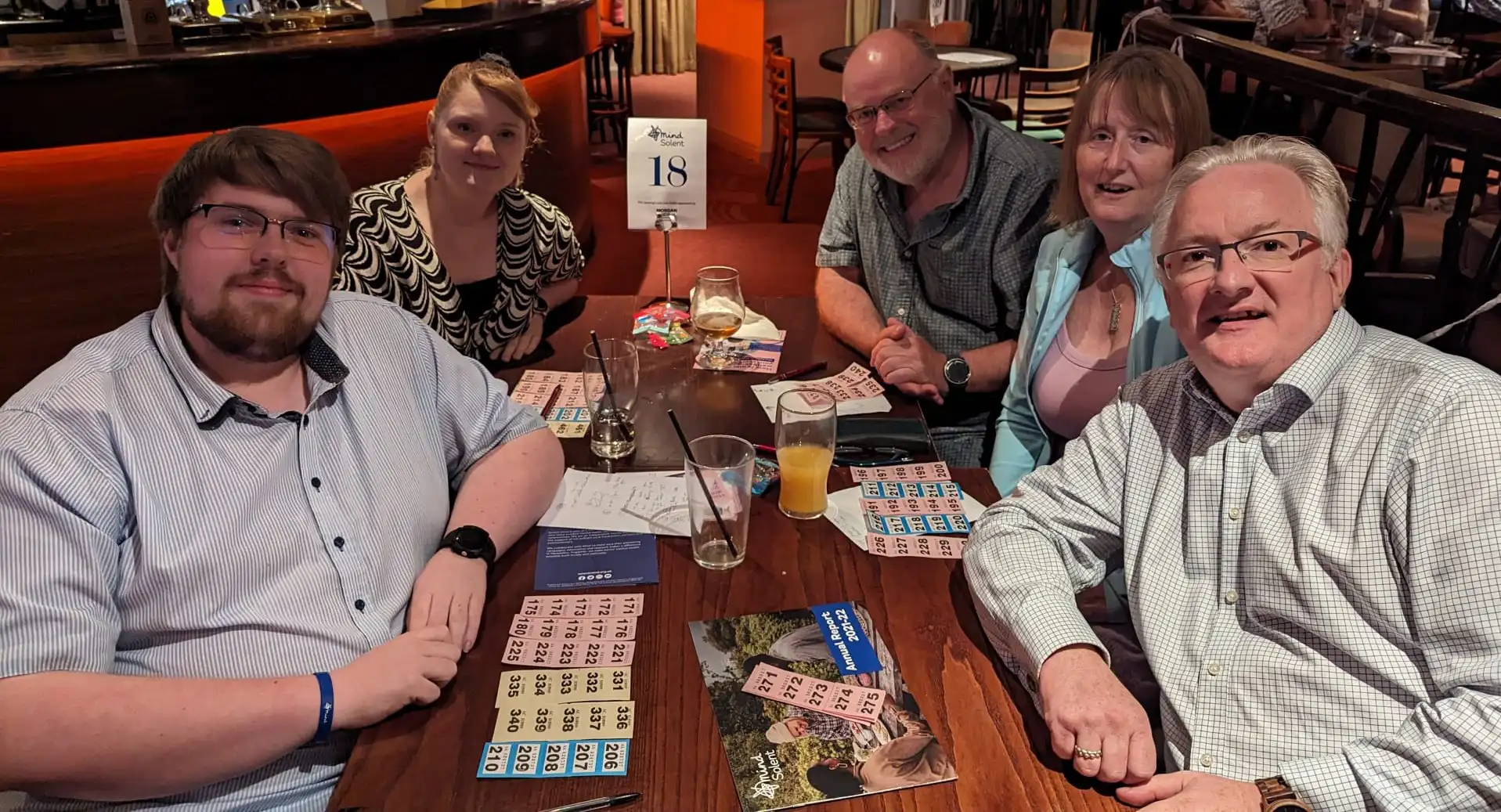 Our Team at 3D Personnel Southampton continue to fly the flag
Within the larger 3D Personnel team based out of our Southampton office, we also have a crack team of Quizzers, who go out of their way to support local fundraisers. These seasoned table quizzers, recently (6th September 2023) attended a Charity Quiz Night and Supper in the Concorde Club in Eastleigh, hosted by the fabulous Miss G!
On the night, our team, made up of Alan, Laura, Matt, Meryl and Andy once more finished 'Strongly Mid Table!' A possible explanation for their position on the leader board might be garnered from their team name on the night - Sorry, we thought this was a speed dating event!
With just short of 40 teams competing on the night, the event sponsored by Morgan Sindall Infrastructure was a resounding success. Through the quiz, raffles and a very enjoyable game of 'Heads and Tails', a total of £2,731 was raised on the night!
During the evening Sally Arscott, Chief Executive at Solent Mind welcomed the participants and spoke about the ongoing work carried out by Solent Mind.
​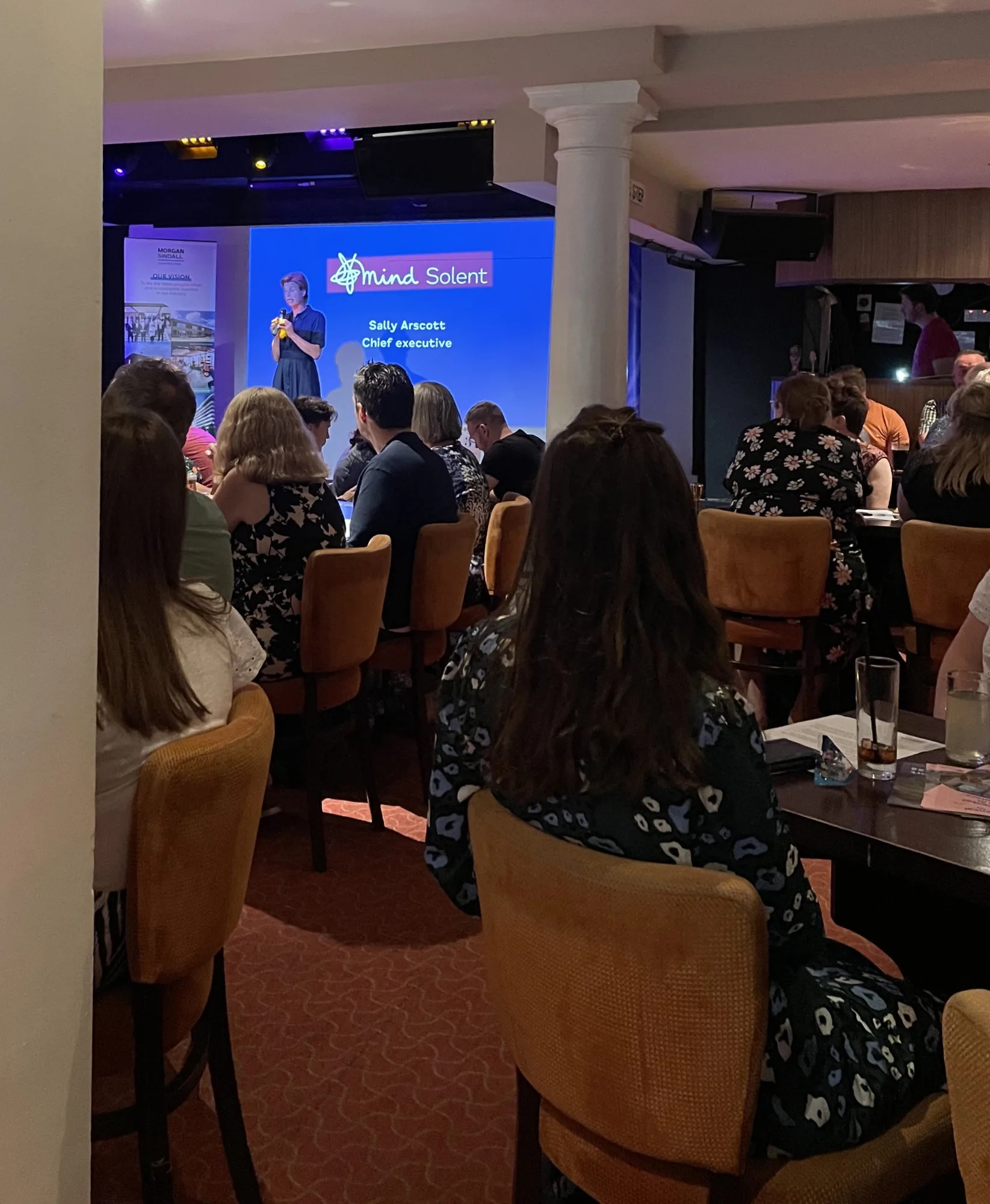 Reactions to the Solent Mind fundraiser Charity Quiz Night
​
Speaking after the event, Jo Silsbury from Solent Mind had this to say about current plans:
We were delighted with the turnout and thank you all again for your generous donations to the raffle, purchase of tickets, and joining in our game of Heads and Tails which enabled us to raise an incredible £2,731!

​Our fundraising priorities for this year are a digital skills project based at Mayfield Garden Centre and two EDI (equality, diversity and inclusion) projects based in Southampton and Portsmouth. Our digital skills project helps people learn new IT skills and enables them to stay connected to their communities and feel less isolated. Our EDI project is working with marginalised communities to ensure they have access to mental health support.
​Finance Director in our Southampton office, Alan Meldrum had this to say about the Charity Quiz Night:
The 3D Finance, payroll and IT department joined forces to enter a team, to support the fundraising of Solent Mind, the second year of supporting this amazing cause through quizzing. For us, its more about a social night out as a team than the winning, which is just as well, and with a wonderful meal and 6 rounds including an S&M round (it's more innocent than it sounds!) the event lived up to expectations. As we keep improving our position in the rankings each year we are expecting to be victorious, somewhere around 2026!
​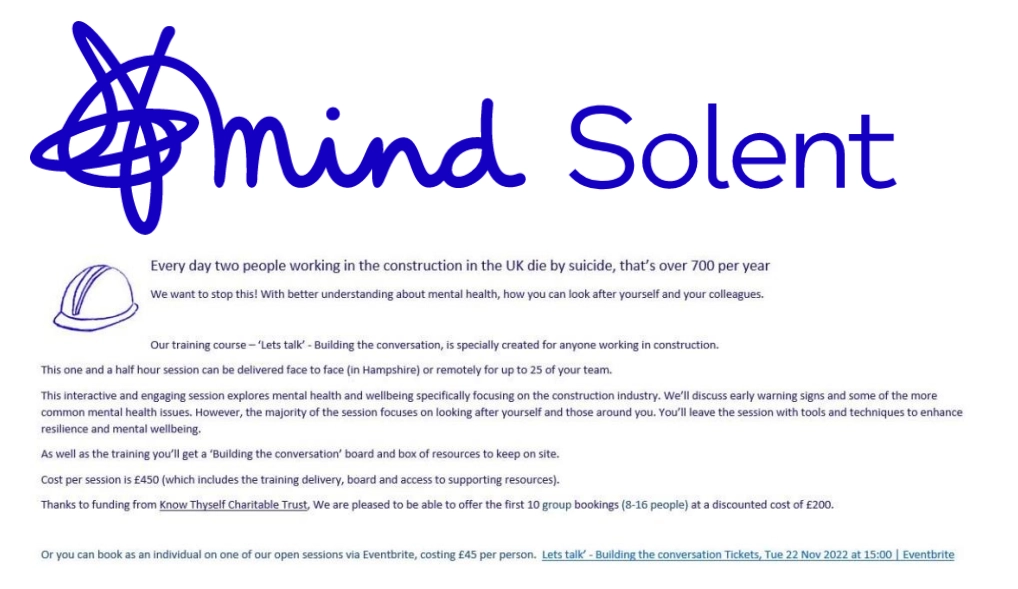 ​
A 2022 LinkedIn post from Alan Meldrum supporting this important work
​
​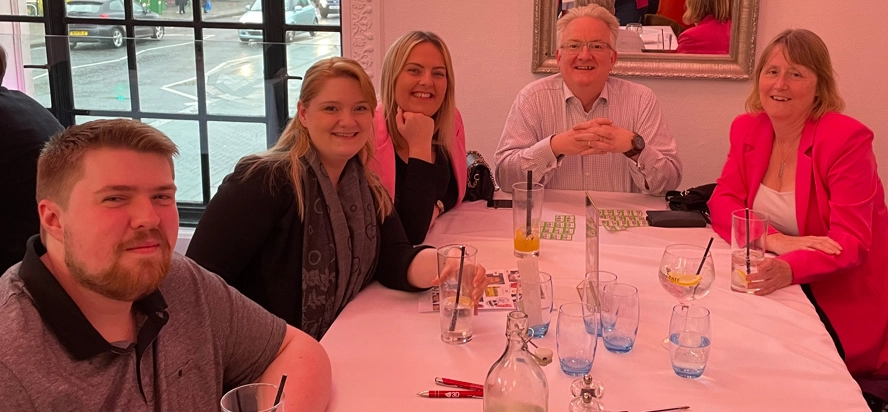 ​
For more information on the work of Solent Mind, or to book a training course for your company please click on the link Solent Mind - Workplace Wellbeing Training
​To make a donation click here
​